Web Development Services, Web Design & SEO
Web Development Services
A Web Developer, Web Designer & SEO Specialist which specializes in building professional websites for a wide range of industries including advertising, communications, fashion, Fitnes, finance and insurance, e-commerce, medical and health, construction, and real estate.
Web Development
I professionally build websites that fulfill your business needs whatever industry you're in.
Web Design
I create responsive web design, user-friendly & optimized website that brings good result!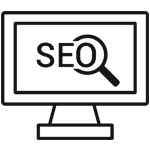 SEO & Site Audits
I analyze your design, content, and your code to make sure they're within the website standards.

Graphic Design
I create beautifully designed Logos, brochures, signage and flyers that will surely wow your audience.
Graphic Design

92%

92%

PHP / MySQL Programming

95%

95%

HTML / CSS Programming

91%

91%

Bootstrap Framework

92%

92%
UX / UI Design

90%

90%

Javascript Programming

85%

85%

CMS Platforms (WordPress,Joomla,Etc.)

90%

90%

SEO & Site Audit

94%

94%
By selecting to work with me, you'll be guaranteed to have a full-functioning responsive website designed to reach your targeted audience and increase your company's online profile. I tend to check that your website is professionally engineered, SEO Optimized and works across multiple screen sizes and device varieties together with cell phones, iPads and alternative tablets.
Competitive pricing
I offer quality services that fits your budget and needs.
Money-Back Guarantee
You'll always get what you paid for.
SEO Optimized
All of the websites I built are search engine friendly.
Responsive Web Design
I always make sure that your website looks good on all devices.